The possibilities of modern software engineering science can make you feel like the sky is the limit: you can never know what a self-taught AI program will be able to do, the spectrum of possibilities is constantly expanding, and the rabbit's hole is deeper each day.
The simplest way to show how modern data management can become a profoundly profitable operating tool for a company is to break the process down into 4 phases:
Data collection
Data storage
Evaluation
Decision making
Below is a quick overview of what each phase is about and the factors you might want to consider regarding company operations in order to have your data help you in production and service.
1. DATA COLLECTION
Data has to be collected somehow: many businesses already fail at this point. They often throw away the chance to collect the data which they would in fact need and could draw a lesson from.
The other side of the coin is when they do have a lot of data, but they don't even know about it or it doesn't occur to them to make use of it. In this case, it's practically as if they don't have any data.
At this point, it's worth considering: What kinds of data are generated in my company?
In many cases, we can talk about very specific, digital types of data that are recorded through sensors, for example. But creating data often depends on deliberate decisions, since the generation of data is the result of an activity called measuring.
You may already have measurement processes in place without being aware of them.
How many times does a photocell door open? How many phone calls does the receptionist receive during a shift? On average, how often do you have to refill the coffee machine? How many couriers arrive in a day? How much fuel is used up by your colleagues with company cars, one by one, on average and in total?
There are countless measurement processes in a company that people are not necessarily aware of.
And countless measuring processes could be helpful, but crucial conditions are often missing.
These conditions might just simply consist of a watchful pair of eyes, a pen and a notebook. Other times, however, creating the right conditions involves implementing appropriate sensors.
One of the most well-known and commonly used ways of collecting data is measuring customer activity. This can be done, for instance, by recording visitor numbers or heatmaps on websites and webshops. This type of data is key to the success of digital marketing campaigns.
You can build whole businesses on a well-established data collection method. Most of these business ideas need massive scraping capabilities: gathering and processing huge amounts of freely available data from the world wide web. From this short case study, you can learn how we automated most of the job search process for a US startup - it all starts with some heavy duty data collection!
2. DATA STORAGE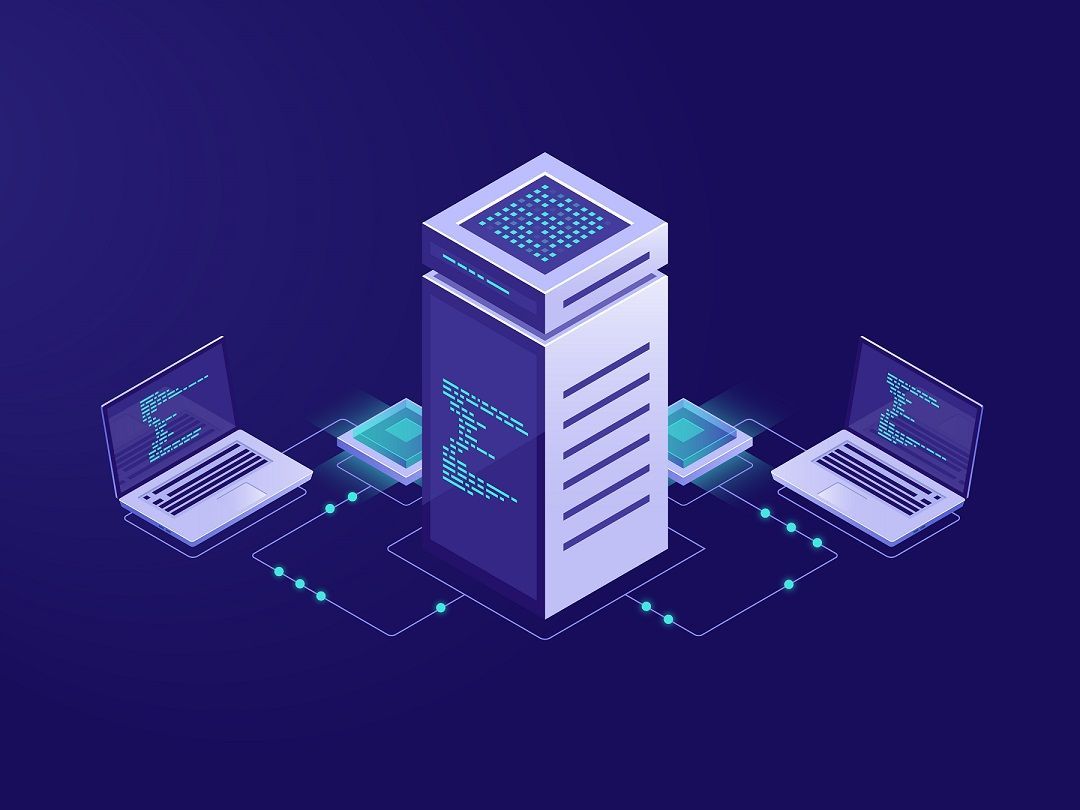 Collecting data is of no value unless it is properly stored. The essence of proficient data storage is searchability and categorization.  It is important to build a database that can be filtered based on several criteria, as this will allow you to find relationships that were unexpected at the time of data collection. It may only be years later that you will gain tremendously from carefully setting parameters, categories or tags that did not originally have a predefined role when the data was generated.
On-premise storage vs. Cloud storage
One of the first decisions you have to make when storing digital data is whether to store it locally or in the cloud. You need to think about ways, schedules and protocols for creating security backups.
Data is best when you have a lot of it but storing and moving large amounts of data increases costs. Therefore, relevant data should be stored in an easily accessible way. Not only does this mean that data should be accessed from multiple physical locations, but also concerns the depth of search.
Consider how much more useful it is to search through the entire database by typing in just one search term, as opposed to relying only on, let's say, the dates in filenames and then searching each text for certain phrases, one by one, within the identified files.
Another aspect is the data retention protocol.  Many companies store all of their data forever, but the truth is that not all of it is valuable, especially in the long run. Therefore, it is worth establishing a set of rules to select what you want to preserve, and to determine how often do you check whether it is worth storing that type of data and keeping it easily accessible any longer. This can contribute to significant cost savings, as well as make search and all kinds of management processes easier since the algorithms will have to handle a lot less data when browsing.
3. EVALUATION OF BUSINESS DATA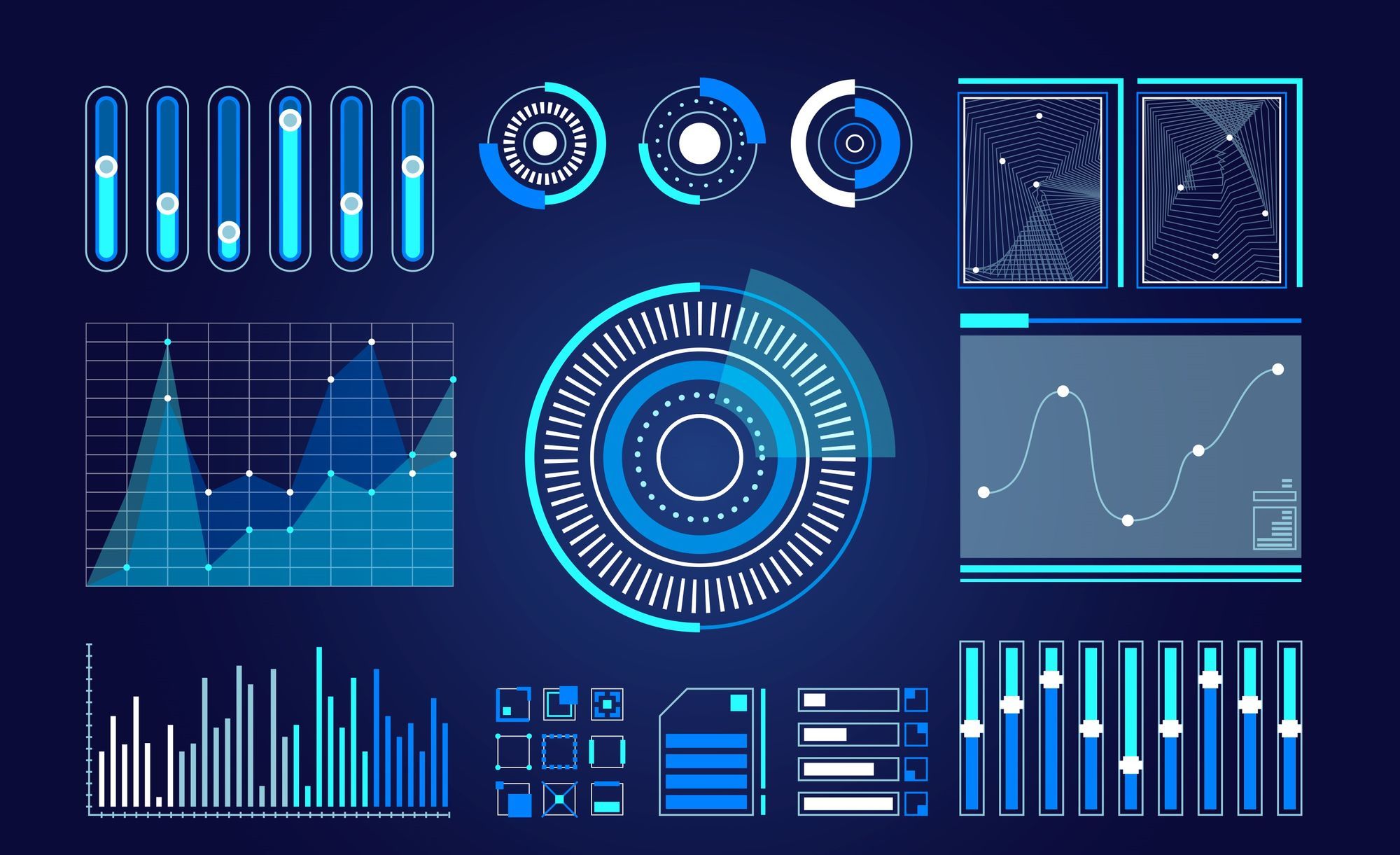 At long last, this is the first phase that visibly pays off and directly shows the valuable results of our work.
In the process of evaluating and analysing data, you are producing the first business value: information. Intelligent analysis of trends and patterns can help you make business decisions.
Each business can obtain and evaluate data differently. From flower shops to shared service centres, all businesses have one thing in common: they have access to some kind of data.
Below are some examples of the most widely used ways of data analysis:
- Customer Analysis: Who are they, what are their pain points, what do they need?
By analysing your existing customer base, you can fine-tune your marketing, sales and product development activities, since you gain a more accurate picture of your customers' values.
- Marketing Optimization: How do digital marketing tools perform?
Online marketing solutions can be evaluated with an organic A/B test, but often, with the help of ROI formulas, also simply by looking at them. Among all of the solutions, you can select the best performers and develop them further, thus running an endless cycle of efficiency gains.
- Customer Service Improvement: Which channel works well, how can it be better?
All companies are different. Some rely on Messenger chat being the main channel, others are contacted by customers over the phone or via email. Through data analysis, you can identify most used channels, and begin to improve their performance, reduce response time and increase satisfaction.
- Cost Reduction: The optimization of industrial operations
Lexunit clients typically engage in industrial activities and seek solutions to increase efficiency. Solutions can include, for example, forecasting certain failures, or identifying and filtering out defective products as quickly as possible, which can save valuable time and even prevent significant financial damage. Another possible example isoptimizing work phasesexecuted on the production line. Such industrial companies have decades of experience in process optimization, implementing the Kaizen, Kanban and LEAN principles in practice. The novelty of the late 2010s, however, is the potential in prediction.
Increasing cost efficiency is, of course, possible and important for every conceivable business, with potential sources of business value ranging from better targeting of ads to more accurate recruitment. One thing is certain, any efficiency-enhancing intervention is preceded by an evaluation of experience, that is, data.
4. DECISION MAKING BASED ON DATA ANALYSIS
The most exciting part of managing data is how we make decisions as a result of data analysis.
The direct benefits of modern algorithms and AI technologies are perhaps the most remarkable at this phase.
These software tools can help you prepare for your decision, and, in some cases, they can even make a decision for you and intervene in a process.
It is common in all industrial environments to have built-in processes that are triggered by certain parameters. If the pointer moves to the red part of the dial, the valve will release. Artificial Intelligence can do the same, but even in more complex, multi-parameter situations.
Decision making is a hot topic, as there are many intriguing aspects that come to mind relating to trusting a machine. As is the case with the far-reaching ethical-philosophical questions that arise in connection with self-driving cars, AI is also an exciting matter in business operations. The help of an AI machine in decision making can be very useful if it relieves the strain on the decision-maker. Even if it doesn't make a decision and start implementing it, at least it makes a suggestion or narrows down the number of options. An essential characteristic of good business leadersis that they make good decisions. Therefore, it seems evident that this is the area where digital technologies can generate the greatest business value if they are successful in their task.
Here, it's worth mentioning that machines do not experience fatigue, stress or burn-out, therefore their objectivity is never compromised – and they can maintain the same quality. In fact, self-teaching is one of the strengths of such systems: if they get feedback on their performance, they can optimize their operations and make increasingly better decisions. A software can easily handle many parameters, but for a human manager this would mean complications, difficult obstacles and additional aspects to consider. It doesn't make much difference for a software; it can effortlessly take all of the parameters into account with the proper weighting.
Based on all of this, we can recognize a tendency that moves from the current workplace scene, where a jovial, soon-to-be-retired administrative assistant records notes into a hand-written journal, towards a software being able not only to save, but also to analyse the data and make decisions based on it or prepare the possible options for the human decision maker.
We have the opportunity to digitize the operations of small and medium-sized businesses, regional enterprises or even multinational corporations, and all it takes are the four phases mentioned above:
data collection (sensors)
data recording (data storage)
data evaluation (data visualization and data analysis software) and
decision making (artificial intelligence solutions).
Lexunit can provide effective assistance in all four phases as well as their coordination with significant industry experience.
Read more about the details of these phases in our next articles! We compiled what you should know about Phase 1 & 2 (Collection & Storage) here, and here is the next part about Phase 3 & 4 (Evaluation & Decisionmaking).
Would you like to know how to prepare your business for utilizing AI the best way possible? Read our short guide here.
Interested in optimizing your data management? Click here to contact us.